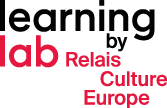 Hüseyin is a luthier and saz player. He belongs to the Alevi community.
Alevism is the second most widespread Islamic religious branch in Turkey after Sunnism.
Hüseyin belongs to one of the more marginal currents called neo-Alevism, which comes mostly from the left-wing political movements that have broken with esoteric spiritual filiation.
This trend is also in favour of secularism. The hazards give rise to an oral transmission of spiritual knowledge (from soul to soul), this quest for Truth being engaged by the knowledge of oneself, of Man.
Hüseyin is very attached to it.
---
Text: Fabienne Goudeau, from the exchange with Hüseyin in February 2018 in Kapilar, Izmir
Photo: Aurélie Foltz