Enacting Citizenship Session at the European Parliament 27 March 2013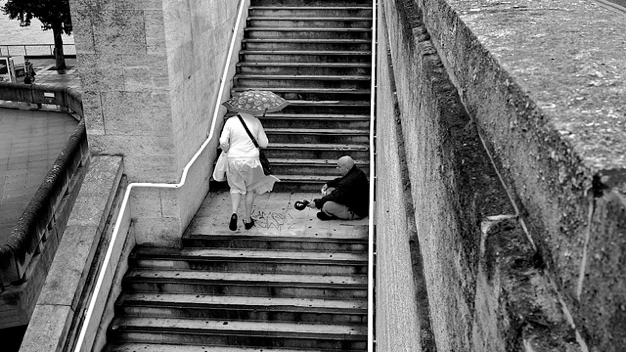 Presentation of the content:
This interview with Rosi Braidotti (Utrecht University) was recorded the 27th of March 2013 at the European Parliament (Brussels). It took place during an event the Oecumene team organised in Brussels on 'Enacting Europe in time of crisis'. 2013 as the European Year of Citizens is a time to reflect on the current crisis and the future of European citizenship. The Oecumene team organised an event that responded to a double purpose. Divided in two sessions, the aim of the morning session was to hold a debate on how European citizenship is constructed, and how it can become genuinely open. The afternoon conference opened a dialogue between academics and activists on a wide range of issues, such as migration, security, feminism, democracy.
Presentation of the author:
Rosi Braidotti is Distinguished University Professor at Utrecht University and founding Director of the Centre for the Humanities in Utrecht since 2007. She was the founding professor of Gender Studies in the Humanities at Utrecht (1988-2005) and the first scientific director of the Netherlands Research School of Women's Studies. In 2005–2006 she was the Leverhulme Trust Visiting Professor in the Law School of Birckbeck College, University of London. In 2001–2003 she held the Jean Monnet Visiting Chair at the Robert Schuman Centre for Advanced Studies of the European Institute in Florence. In 1994-1995 she was a fellow in the School of Social Science at the Institute for Advanced Study at Princeton. She was awarded an Honorary Degree in philosophy by the University of Helsinki in 2007 and by the Linköping University in 2013. She became an Honorary Fellow of the Australian Academy of the Humanities (FAHA) in 2009 and a Member of the Academia Europaea (MAE) in 2014.
Rosi Braidotti's research and writing engages feminist philosophy and cultural studies. She is especially interested in poststructuralism and critical theory as well as epistemology and Deleuze studies. Her books include, The Posthuman, Polity Press: Cambridge, 2013; Nomadic Theory. The Portable Rosi Braidotti, Columbia University Press: New York, 2011(b); Transpositions: On Nomadic Ethics, Polity Press: Cambridge, 2006; Metamorphoses: Towards a Materialist Theory of Becoming, Polity Press: Cambridge, 2002; and Nomadic Subjects: Embodiment and Sexual Difference in Contemporary Feminist Theory, Columbia University Press: New York, 1994 and 2011(a) [second ed.]. She also serves as an advisor to the journals Signs, differences and Theory, Culture & Society.
#Politics #Citizen accountability #Democracy