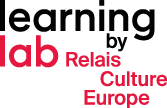 Entry requirements: no stage or graduate entry requirements; you will have acquired basic knowledge; it is open to European and international participants.
Registration deadlines: up to 1 month before the start of a course
Access method: access to training is offered on the basis of an individual interview (in person or by videoconference) to inform you about the course of the learning and ensure our service is appropriate to your needs.
We are open to reviewing the conditions of access for anyone with a disability.
In France, lifelong vocational training is a right and a national obligation.
Whether total or part coverage depends on your professional situation (employee under private law, entertainment industry 'intermittent', contractual agent or public service officer, self-employed or independent, seeking employment...).
Steps
Once you have identified a training course, you will need to set up your financing plan which can combine several mtypes of cover.
In advance of how you do this, we can send a cost estimate and help you prepare your case because you will have to convince those you approach why this training is of interest, as much for your personal development as for your organization.
Please note that our educational costs do not include expenses related to travel, accommodation and meals that you will have to include in your budget.
Professional Training Account (CPF in France): Since January 1, 2019, under the (French) law for the Freedom to choose one's professional future, the Personal Training Account is credited in euros and no longer in hours. The PTA allows any active person, upon entering the job market, to acquire training rights that can be activated throughout their professional life. You can consult the balance of your PTA (CPF) at: www.moncompteformation.gouv.fr
You will be able to get in touch with your Approved Operator (Afdas, Uniformation, etc.), your Job Centre (Pôle Emploi) advisor or your employer (HR, organisation, local authority, State, etc.) who can in some cases supplement the financial cover.
Self-financing - For people who do not benefit from support, we can send you a nominal quote by studying with you the best conditions of realization, with for example a payment schedule.
All our training courses are eligible for the Professional Training Account (CPF)
Type of training activity within the meaning of French Law, article 1.6313.1 of the Labor Code: Training action
Activity declaration: Training organization registered under number 11-75-48 14 675 with the Prefect of the Ile-de-France region
1 / Go to the website: Moncompteformation
2 / Search: INNOVATION COMPANY (INNOVATION ENTREPRISE)
3 / Place: Paris (75010)
4 / Choose your training:
a. European capacity for cultural and social innovation (Capacité d'innovation culturelle et sociale européenne) : i-d
b. European capacity for cultural and social innovation (Capacité d'innovation culturelle et sociale européenne): i-team European cultural and social innovation programme
5 / Contact us and we will support you throughout your efforts
1 / Find out about the possibilities of support in your own context (right to training, partnership, mobility grant, private funding ...)
2 / Contact us to take stock of your situation and think together about financing solutions
3 / Validate your registration with our team and prepare your visit
---
You want to apply for one of our training courses? Contact us!